وقت القراءة
2
دقيقة
We are pleased to announce that RMG is accredited by Peoplecert as a Training organization affiliate (Partner ID 5282) to deliver Training & Examination services for IT Service Management, Enterprise Governance & Project Management.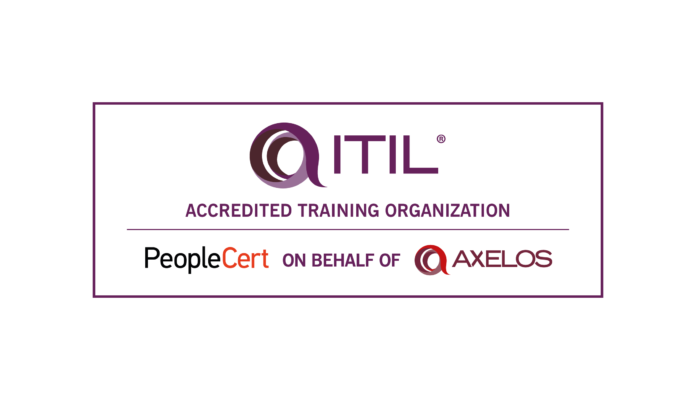 More than One thousand organizations have chosen to be accredited by PeopleCert, recognizing the value and quality of our services.
PeopleCert implements a high-quality and reliable accreditation system, designed in accordance to the requirements of the ISO standards, fully managed by its experienced Quality and Assessment team.
Executive Manager at Renad Almajed Group (RMG), Fayyad Bayan, said, "Our focus is to implement, apply and integrate COBIT, ITIL, and PRINCE2 within organizations on a global scale to help them to meet the massive demand across all industries for all sizes and sectors. PEOPLECERT's reputation supports us expanding global partner network, to manage the total certification process, from accrediting training to offering consultation program, to managing the exam process worldwide".
Based on this agreement we can offer the following exams:
ITIL® 4 Specialist Create, Deliver and Support
ITIL® 4 Strategist Direct Plan and Improve
ITIL® 4 Managing Professional Transition
ITIL® v3 (2011) Foundation
ITIL® Practitioner
ITIL® Intermediate Service Strategy
ITIL® Intermediate Service Design
ITIL® Intermediate Service Transition
ITIL® Intermediate Service Operation
ITIL® Intermediate – Continual Service Improvement
TIL® Intermediate Service Offerings and Agreements (SOA)
ITIL® Intermediate Release, Control and Validation (RCV)
ITIL® Intermediate – Operational Support and Analysis (OSA)
ITIL® Intermediate Planning, Protection and Optimization (PPO)
ITIL® Managing Across the Lifecycle (MALC)