governance can be defined as:
'The set of responsibilities and practices exercised by the board and executive management with the goal of providing strategic direction, ensuring that objectives are achieved, ascertaining that risks are managed appropriately and verifying that the organization's resources are used responsibly.'
COBIT 2019 offers comprehensive framework that helps organizations in achieving their goals in IT governance. COBIT simply helps organizations accomplish the optimal value by balancing between gaining benefits, reducing risk levels and optimal use of resources.
COBIT 2019 allows organizations to govern IT and manage it thoroughly, with taking in consideration all aspects of responsibilities regarding IT and business positions, and stakeholders interests inside and outside the organization.
The main feature of COBIT 2019 is commonness so it is helpful for all sizes of establishments no matter they are commercial, nonprofit or public sector.
RMG offers comprehensive consulting services during all stages of COBIT implementation:
Let's begin with Defining the Requirements
What is your motive behind implementing COBIT?
What benefits do you expect?
And what challenges might your project face?
Defining Priorities
Which COBIT processes and controls are necessary for meeting your objectives?
RMG provides support for appropriate selection and prioritization based on different sectors and different situations.
Conducting a Gap Analysis
Which COBIT requirements are already implemented?
What are the areas of non-compliance?
Implementing Controls
We at RMG prepare for you an implementation plan Which includes defining clear responsibilities, obtaining management support, calculating costs, and considering internal and external requirements.
We help you to know all relevant issues to ensure successful implementation.
Steering the Results
Our team will work with you to assess all implemented processes and controls and define optimization measures if required.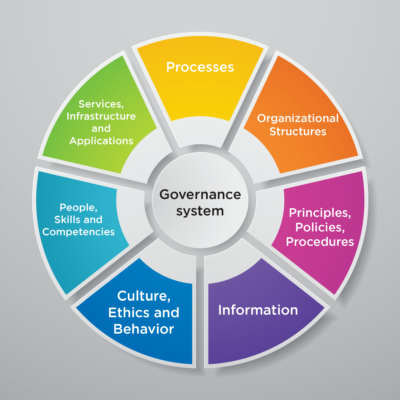 CONTACT US TODAY AND WE WILL BE HAPPY TO SERVE YOU