وقت القراءة
2
دقيقة
PECB Signs a Partnership Agreement With RMG – Saudi Arabia
PECB is honored to announce that it has signed a new partnership agreement with RMG, to distribute PECB training courses in Saudi Arabia. This partnership will ensure that the respective companies will give their expertise-based contribution in offering and organizing PECB courses. "PECB has built a strong reputation in the international market for its expertise and ability to develop and deliver many ISO standards training," says Eric Lachapelle, CEO of PECB. "We believe our training courses perfectly complement RMG and this partnership will enable us to provide people in Saudi Arabia a cost-effective way to invest in their professional careers."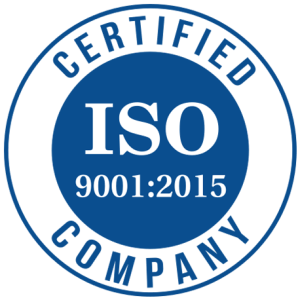 [The Speech of Mr. Abdul Kareem Bin Muharib, General Manager, RMG]
We at RMG Company are thrilled to announce our business partnership agreement with PECB. Our business partnership will enable us to provide our customers in the Kingdom of Saudi Arabia with professional training courses, internationally recognized certifications, and auditing services in various areas of ISO standards to help them to plan, monitor, improve and enhance their ISO Management Systems services. Therefore, we are confident that having a partner such as PECB will be a sustainable advantage added to increase the quality of the training courses and the qualifications in the market of the kingdom of Saudi Arabia
About PECB
PECB is a certification body for persons, management systems, and products on a wide range of international standards. As a global provider of training, examination, audit, and certification services, PECB offers its expertise in multiple fields, including but not limited to Information Security, IT, Business Continuity, Service Management, Quality Management Systems, Risk & Management, Health, Safety, and Environment. We help professionals and organizations show commitment and competence with internationally recognized standards through education and certification against rigorous, internationally recognized requirements. Our mission is to provide our clients with comprehensive services that inspire trust, continual improvement, recognition, and benefit society as a whole. For further information about PECB, and for the complete list of standards, please visit https://www.pecb.com.
About RMG
RMG is a Leader Saudi System Integrator company that provide IT solutions, Professional training and IT consultancy solutions across region. We have a list of strategic customers in the public and private sectors. Our mission is to cultivate professional relationships with our clients to provide effective, rapid, reliable, and robust products and services for their needs Our team consistently delivers state-of-the-art solutions with a deep understanding of modern business processes.
ISO Training & Examination
Upon this agreement, RMG can hold ISO training to cover more than 30 ISO Standards (Implementor & Auditor) for example ISO 20000, ISO 27001, ISO 22301, ISO 38500, ISO 14001, ISO 18001, ISO 9001, ISO 31000, ISO 27032, and 7 specialized programs such as Risk Assessment Methods, Disaster Recovery, General Data Protection Regulation, International Automotive Task Force (IATF), Business and Supplier Relationship Management, Certified Financial Manager for IT Services & Six Sigma by using latest curriculum and training material. All Official Exams will be available for our customers starting from 5 March 2019.